HOW TO MASTER BUSINESS CASUAL
Casual Friday is taking over the entire work week. It's a sweet and sour revolution called Business Casual, and it calls for building layers from befitting separate items to create elegant looks.
FINISH YOUR OFFICE LOOK WITH A JUMPER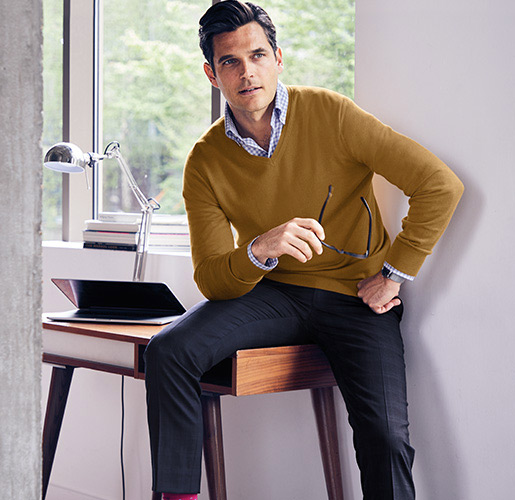 FINISH YOUR OFFICE LOOK WITH A JUMPER
Our well-knitted merino jumper makes a nifty finish to an office look with outstanding dress-down credentials. Keep the fit as trim as your build can take to leave no doubts about your sartorial flair, even in a casual getup.
SOFTLY TAILORED, SHARPLY TURNED-OUT
SOFTLY TAILORED, SHARPLY TURNED-OUT
Business Casual can manifest itself in artfully softly-tailored pieces, like our Italian Travel blazer. It's made to fit close to the body, impeccably unlined to flawlessly take layering. We teamed it with one of our Modern Texture shirts, and stretch tailored trousers - with a bit of texture to them, too. The result? See it for yourself.
SKIP THE SHIRT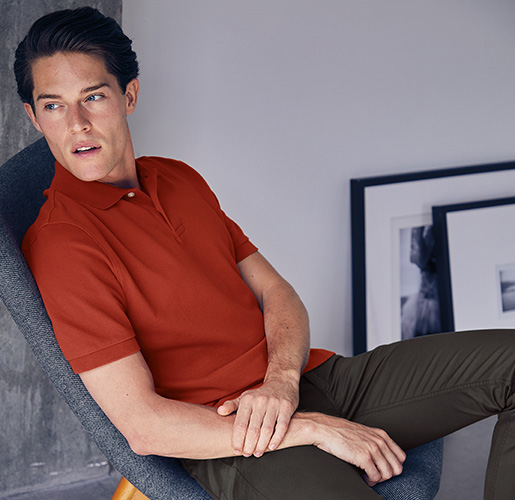 SKIP THE SHIRT
Not the ideal recommendation coming from a shirtmaker, unless said shirtmaker has been cutting a mean polo that is just as smart as a formal shirt. We're so confident in its smartness that we put it under our twill business suit, for a look that's as comfortable as it is elegant.
SOFTEN THE TAILORING
SOFTEN THE TAILORING
An unlined jacket made of stretch jersey. It moulds to the body, it moves with ease, and it lends your look a confident casual note. Tailored trousers, a dependable shirt, and dressy trainers will make it a memorable getup that takes you from your desk to happy hour without a glitch.