How to measure for a shirt
The most important thing when choosing a shirt is to get the right fit. A great fitting shirt is gathered in all the right places to give you a smart look, a defined silhouette, and the confidence that comes from knowing you are impeccably dressed. Getting the best fit is easy once you know some of your basic measurements. From collar size to sleeve length, we will take you through the measuring process in order to find that perfect Charles Tyrwhitt shirt.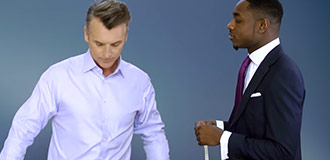 Step 1
Before you start, make sure you have a tape measure. It is easier to have someone else on hand to help measure you, but this isn't possible, just take each measurement a few times to ensure accuracy.
Step 2
Measure your collar size by taking the tape measure and placing it flush around your neck. To get the most comfortable fit, place two fingers between the tape measure and the neck when measuring.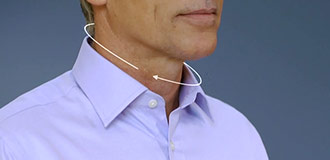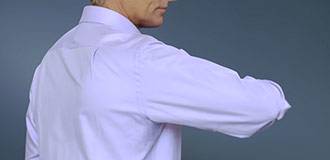 Step 3
Next, measure your sleeve length. Before measuring, raise your arm and bend it slightly at the elbow, as if you are looking at your watch.
Step 4
Start at the top of the centre back, just below the collar. Place the tape measure here and measure to the peak of the shoulder, then note down this measurement.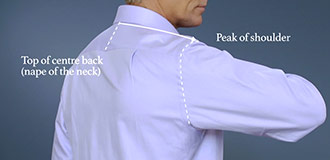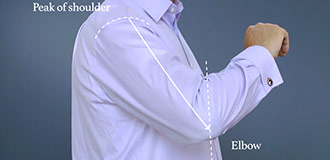 Step 5
Next, place the tape measure at the peak of the shoulder, and measure down towards the elbow.
Step 6
Finally, measure from the elbow to just above the wrist bone, or wherever you prefer the shirt cuff to sit. Add these three measurements together to calculate your sleeve length.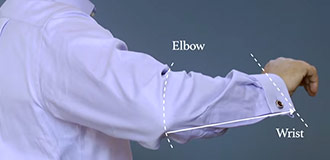 Some people like to add an extra half inch to both their collar and cuff measurement, but we already allow for this in our shirts to ensure you always get the perfect fit.