SHIRT FIT GUIDE
We could source the finest cotton and fashion the best shirt the world has ever seen but if it didn't fit you properly, it'd make you look like an absolute wally. As with suiting the fit of your shirts is absolutely paramount. A good comfortable cut will suitably flatter your figure, ensuring you look and feel fantastic. A bad one will make you look like a schoolboy donning his dad's shirt on the first day of term. So take a moment to peruse this fit guide and make sure you get yours right.
Back pleats for comfort and movement
Generously cut throughout
Classic Fit
Classic Fit
---
Choose this if you have a broad build or prefer a generous, traditional cut with long tails.
SHOP CLASSIC FIT
Back pleats for comfort and movement
Slimmer sleeves give a neater silhouette
Flatteringly tapered through the waist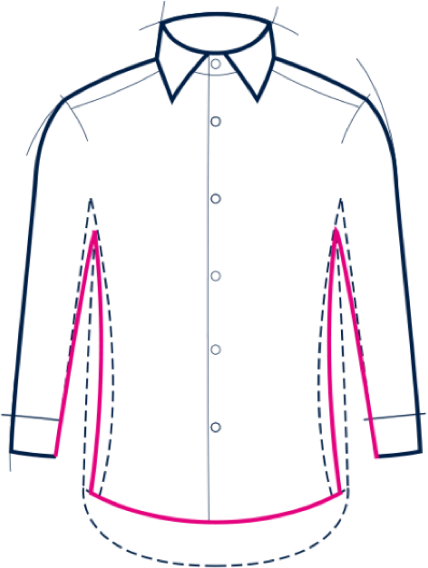 Slim Fit
---
Ideal for you if you have an average build, or you want a slightly tailored, modern fit.
SHOP SLIM FIT
Back darts ensure a streamlined fit
Cut close to the body throughout
Streamlined sleeves complete the modern silhouette
Extra Slim Fit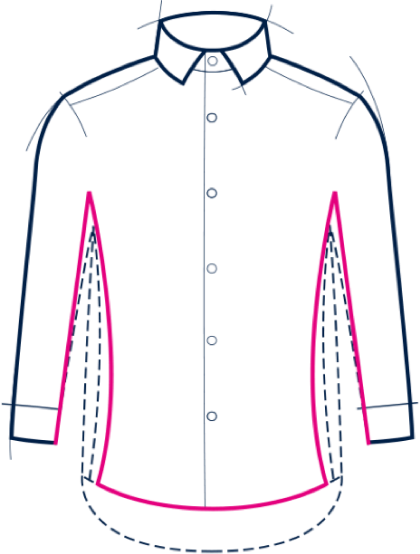 Extra Slim Fit
---
If you have a slim build or like a trim fit with a contemporary silhouette, then this is for you.
SHOP EXTRA SLIM FIT
Lowered back darts ensure a close fit across the back
Fitted even closer to the body and nipped in at the waist
Slimmest sleeves and reduced cuff depth
Super Slim Fit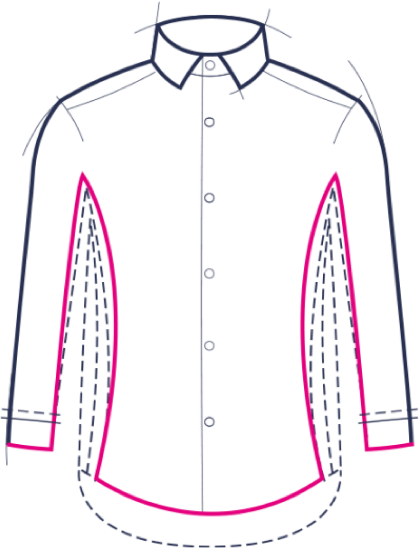 Super Slim Fit
---
Our sleekest fit to date, ideal for slender gents and modern chaps alike.
SHOP SUPER SLIM FIT